Deep Cleaning & Sanitising
COVID-19 is a highly infectious virus that has resulted in a global pandemic. It is spread through respiratory droplets from an infected person. Individuals can acquire the virus by coming into close contact with an infected person or by touching their mouth, nose, or eyes after touching an infected surface.
To reduce the spread of this virus the Australian Government recommends a combination of cleaning and disinfecting workplaces to protect workers from the risk of exposure to COVID-19.
---
Deep Cleaning
Had an employee test positive for COVID-19? Need the reassurance of a professional deep clean?
Kleenduct specialises in reactive deep cleaning. All high and low touch surfaces are deep cleaned using SIQURA Hospital Grade Surface Disinfectant. The entire area is then sanitised, again using SIQURA Hospital Grade Surface Disinfectant and allowed to dry. These areas are safe to re-enter immediately after the product has dried.
In addition, all floors are cleaned using SIQURA Flooring Disinfectant and protectant and offers up to 90 days continuous protection on carpets and fibres and up to 30 days continuous protection on floors and surfaces. Kleenduct use Rotowash machines. Rotowash machines produce a high-quality rapid scrub, wash and dry on all types of hard floors and carpets, leaving the floors ready to walk on within minutes.
SIQURA is the smarter clean, being simple to apply, sustainable, non-leaching, long lasting and above all, friendly to humans, pets, and our environment. SIQURA contains no chlorines, bleaches, carcinogenic or endocrine disruptive compounds, and in final life, SIQURA breaks down to form harmless organic compounds. It is non-staining, pH neutral and non-corrosive.
Siqura Surface Protectant is a hard surface disinfectant that forms a protective polymer to provide residual efficacy on high touch surfaces for up to 24 hours and low touch surfaces for up to 30 days. Effective against a broad range of bacteria including Staphylococcus aureus, Enterococcus hirer, Escherichia coli, Pseudomonas aeruginosa, Salmonella choleraesuis, Murine hepatitis virus (MHV) -1 and Human Coronavirus E229, including COVID-19. ARTG number 338686.
Every pre-caution is taken and our COVID Cleaning Teams are fully fitted with PPE. This includes:
Full body coverall,
Face shield
Eye protection
Half mask respirator or N95 disposable mask
Disposable boots
Disposable gloves
All used PPE is sealed in liners and removed from site.
All equipment used by our teams is dis-infected both before and after every clean.
To discuss the deep cleaning needs for your workplace contact us on 1300 438 287 or enquire online.
Please note – Kleenduct are not a re-seller of SIQURA. To purchase this product please visit Stay Clean Australia.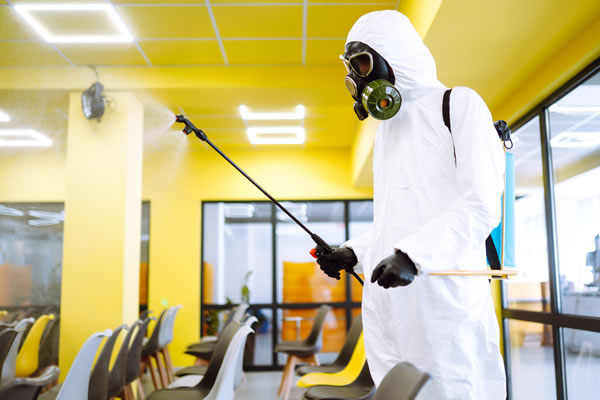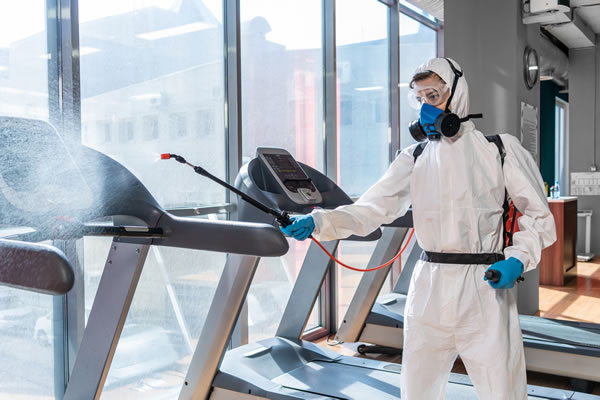 ---
If you would like to speak to some of our clients please contact the office in your state for a client referral list.
To arrange a free quotation, call us on
1300 438 287

1300 438 287 (1300 4 DUCTS)